<![if !vml]>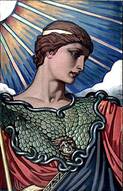 <![endif]>
INTERNATIONAL WORKSHOP
ON
BRAIN-INSPIRED COMPUTING
Cetraro (Italy), July 6 - 10, 2015
Registration
The workshop attendees are kindly invited to register at the Workshop Conference Hall.
The registration includes the delivery of the badge and the conference bag containing the paper version of the complete Program.
The registration hours will be:
® Sunday, July 5th
o from 11:00 a.m. to 1:00 p.m.
o from 6:00 p.m. to 8:00 p.m.
® Monday, July 6th
o from 8:00 a.m. to 9:00 a.m.
Internet connection
Wireless internet connection is available in the Conference Hall area (first and second level), and in some areas of the Hotel.
For internet service in the rooms without wi-fi, a cable connection can be requested at the hotel reception.
Notices
Lunch is normally served at the Hotel's restaurant by the sea. Those who wish to have lunch at the Hotel Main Restaurant are kindly requested to notify the Reception at breakfast time.
The Direction of the Hotel kindly requests gentlemen to wear trousers at dinner at the Restaurant.